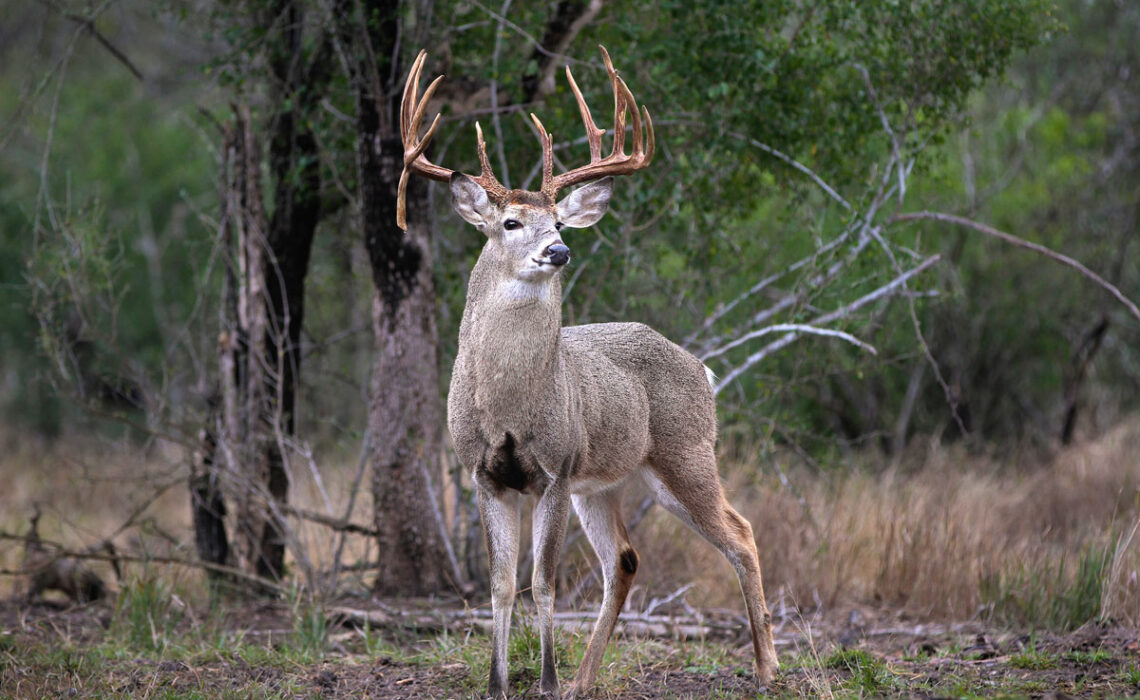 Texas Parks and Wildlife Department biologists predicted a strong white-tailed deer season for 2023-24. Spring rains produced widespread foraging opportunities for deer, and lower harvest numbers in 2022-23 could mean more mature deer this season.
The general season runs from Nov. 4-Jan. 7 in the North Zone, which includes Blanco, Burnet, and Llano counties.
Llano and Burnet counties lie on the eastern edge of the Edwards Plateau, a geological region more commonly known as the Texas Hill Country. It has the highest deer population in the state: Recent TPWD surveys show about 1.6 million of the animals bounding around the hills.
"Overall, the 2023-24 deer hunting season is expected to be good in terms of harvest numbers and opportunities, so don't let the chance to spend time afield with family, friends and fellow hunters pass you by," said TPWD wildlife biologist Blaise Korzekwa in a media release. "Texas has one of the longest deer seasons in the nation, so take some time this fall and winter and enjoy one of the best deer herds in the country, right here in your home state."
According to Korzekwa, drought-quenching rains led to an abundance of vegetation for deer to browse on and gave growing bucks, lactating does, and new fawns a fighting chance to make it through the brutal summer that cooked Central Texas in July and August.
"Additionally, reduced harvest numbers last season (2022-23) should pay off this year," he said. "Those bucks had a chance to reach older age classes and benefit from the spring bounty."
TPWD biologists specifically recommend the Hill Country as a hunting destination due to the high deer population, especially in Llano and Mason counties, which could benefit from increased doe harvests so vegetation has a chance to recover from heavy browsing.
For more on hunting and fishing in the state of Texas, browse the TPWD Outdoor Annual. Texas hunting licenses may be purchased online or at sporting goods stores. Every dollar spent on licenses goes back to conserving Texas wildlife and ensuring hunting opportunities for future generations.