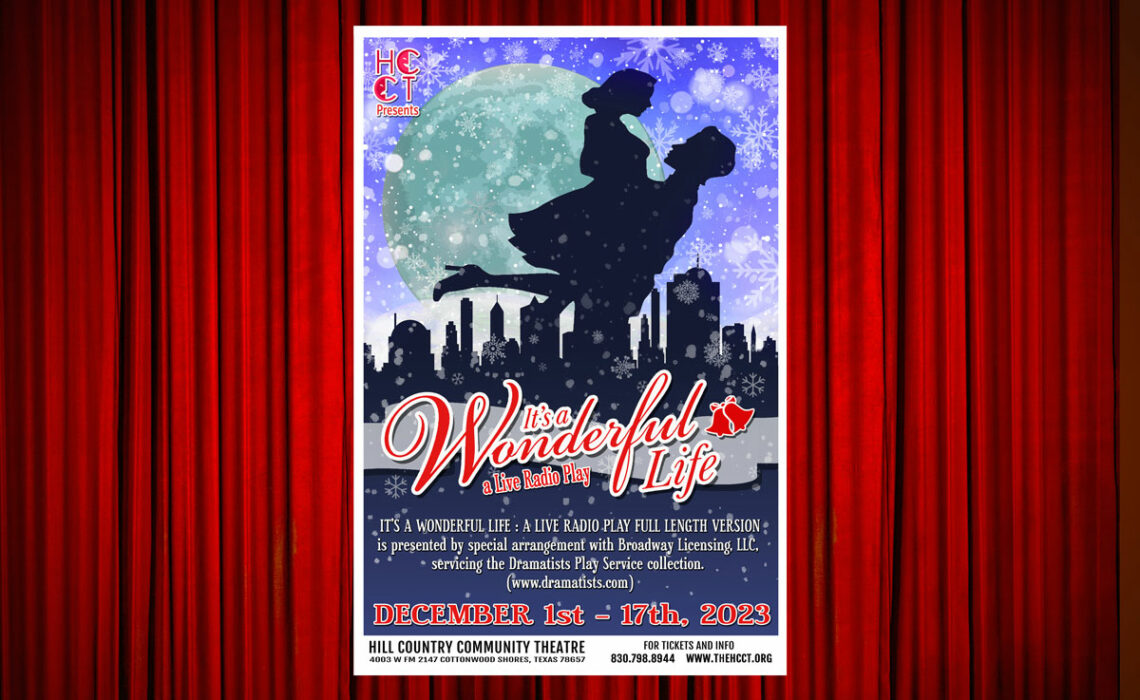 Step back in time to the golden age of entertainment with "It's A Wonderful Life: A Live Radio Play" at the Hill Country Community Theatre, 4003 FM 2147 West in Cottonwood Shores. The show runs Dec. 1-17 with performances at 7:30 p.m. Fridays and Saturdays and 2 p.m. Sundays.
Tickets go on sale to theater donors on Nov. 16 and the public on Nov. 22. Visit the theater's website for details or call the box office at 830-798-8944.
READ MORE: "It's a Wonderful Life a 1940s' jingle-filled tale of hope and redemption
"It's A Wonderful Life," based on the 1946 Frank Capra holiday film classic of the same name, follows the story of down-and-out family man George Bailey. The stage adaptation is set during a live radio broadcast in the 1940s, complete with sound effects, commercials, and jingle singers.
Seven HCCT actors will portray all of the characters. The show is rated G and suitable for the whole family, a heartwarming experience capturing the spirit of the season.
The Hill Country Community Theatre is a nonprofit organization founded in 1985 with a mission of bringing high-quality theatrical productions to the Highland Lakes. Go to thehcct.org for more information and other productions and special events.