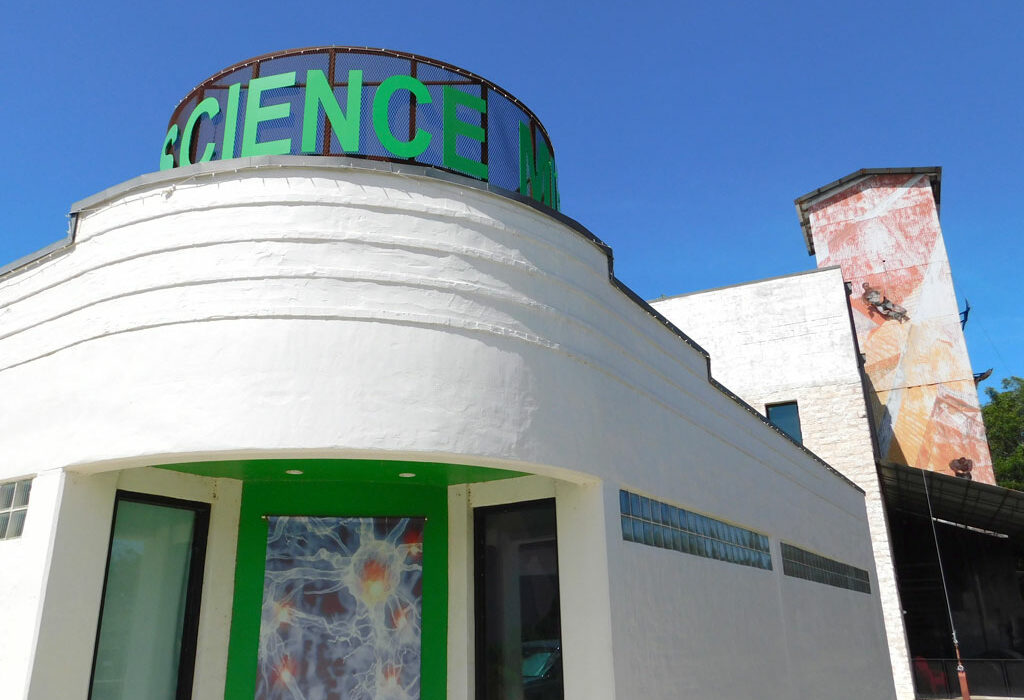 The Science Mill in Johnson City has been selected as one of 2023's Top 20 Places to Take Kids In and Around Austin by EntertainmentCalendar.com, a national network that showcases events, resources, and opportunities available in local communities.
The nonprofit museum opened in 2015 and offers innovative STEM programs and interactive exhibits to kids of all ages. STEM stands for science, technology, engineering, and math.
"We are thrilled and honored to see the Science Mill being recognized as one of the Top 20 destinations by Kids Out and About," said CEO Peter Claffey in a media release announcing the honor. "This achievement reflects our unwavering commitment to inspiring young minds, fostering a love for science, and creating career connections to STEM fields. We are excited to continue providing exceptional experiences and empowering the next generation of curious minds."
Ranked as the No. 6 attraction, the Science Mill was recognized for being a family destination that "offers a fun, interactive learning environment for all ages."
"Through cutting-edge exhibits and educational programs, the museum expands understanding and appreciation of science in everyday life," the Kids Out and About article noted. "Housed in an historic 1880s mill, the Science Mill features more than 50 interactive, world-class outdoor and indoor exhibits."
The Top 20 were selected from a list of more than 80 Hill Country-based destinations with input from thousands of parents, grandparents, and caregivers.
The Science Mill is located at 101 S. Lady Bird Lane in Johnson City at the corner of U.S. 290. It is open from 10 a.m.-5 p.m. Tuesday-Saturday and noon to 5 p.m. Sunday. It's closed on Monday.
Upcoming events include the grand openings of the Food Forest and Mars Rover exhibits, Homeschool Days, and the Science Outside program. Visit the website at sciencemill.org or call 844-263-6405 for more information.